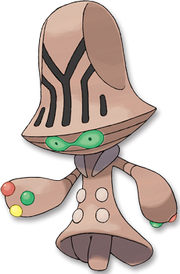 Beheeyem

Gender

Male

Episode Killed

Gasp

Place

10th

Relationship

Family

Little cousin

Friends

Gothitelle, Scrafty, Reuniclus, Bisharp?

Enemies

Audino

Talent

Brains, Strategizing

Nicknames

The Brain, Mysterious Brain, Extraterrestrial, Alien
Beheeyem was a character, or to say, 'victim' of the Unova Mansion. He was killed in episode 10, titled "Gasp" by the killer. He was the 12th one to die in Unova Mansion.
Ad blocker interference detected!
Wikia is a free-to-use site that makes money from advertising. We have a modified experience for viewers using ad blockers

Wikia is not accessible if you've made further modifications. Remove the custom ad blocker rule(s) and the page will load as expected.